Twice as Good, Because We Work Twice as Hard
We staff the finest Service Technicians, Mechanics, Electricians and Installers in the Industry. We have worked for decades to assemble this team of talented professionals.
We have developed a team with a wide array of knowledge and experience, with many different fields of expertise. If you need qualified Riggers and Mechanics to remove your press and load out trucks or containers, we have them. If you need a highly skilled mechanic to assist your crew with in- field cylinder swap outs and iron to iron settings, we have you covered. If you need precise and thorough Installers for your new press, we have the best level and tram experts around.  With our R.A.P Program (Rent A Pressman), we can supply an experienced press operator or press room manager to keep your operation running without costly interruptions.  Start up and training: we can take care of that too. A folder specialist: no problem. If you need a high-quality Press Electrician who specializes in Fincor Drives, we have the best.
We have training and consulting experts who can perform on site audits and press optimization for waste reduction and quality improvement.
Our long-term team members are organized and caring professionals. We are focused on your success and understand that our continued success hinges on yours. These are mature and talented experts who have traveled the world and will exceed your expectations. We have experts ready to travel.
Tom Loesch founded imPRESSions Worldwide, Inc. in 1995. He began his career in this industry during the early 1970's selling newspapers on the docks of Southeast Alaska. He has worked as a Jogger, Press Operator, Pressroom Foreman and Field Service Technician.
Direct:  360.503.1060
Cell:  360.202.0342
Dave Gilmore, VP of Sales
Dave Gilmore brings integrity along with 25 years-worth of Goss newspaper, commercial and packaging press experience to the imPRESSions team. He places great importance on our value-added sales approach working hard to assess customer's needs and best position them for long term success. Dave works out of Southern California and spends time at our headquarters near Seattle.
Direct:  360.503.1066
Cell:  619.548.1409
Bruce Richardson is a highly respected industry professional with over 40 years experience and adds even more packaging, newspaper and commercial web experience to our already talented team.  Bruce will be based in York, PA and focus on the Eastern half of the USA.  He will also spend time at our headquarters near Seattle and our SE USA Service Center in Tupelo, MS.
Cell:  717-891-0020
Tim Van Driessche brings 40 years of experience in all facets of the web printing equipment and bindery industry to imPRESSions. Tim has sold equipment into many regions and segments of the printing marketplace including direct mail, publications, commercial, newsprint, bindery, mailroom and packaging.  He is based in St Paul, MN and is ready to assist customers in any region.
Direct:  612-801-5230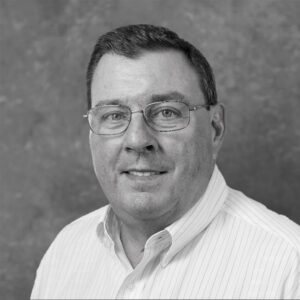 Chuck is one of the most respected industry professionals who will bolster our operation and expand our capabilities. We are fortunate and grateful he has decided to return. Chuck will work mostly in sales but also help with operations, traveling and working out of his home office in Wisconsin.
Direct:  920-312-3538
Patty Bonnett, Executive Assistant
Lindsay Loesch, Special Projects
Maurice Lindo, Sales Latin America
Scott Johnson, Sales SE Asia
Alex Giglio, Sales Brazil
Direct: +55 11 2626-4219
Cell: +55 11 94344-1920
Jim Easterly, Vice President
Jim has a 35-year foundation in the newspaper industry. His printing career began in the pressroom in Sunnyside Washington During his 12-year management position with Brehm Communications he guided the printing operations nationwide.  
Direct:  360.503.1064
Cell:  360.941.3966
Bryan is a hands-on financial manager with 20+ years of experience. He has a master's degree from Seattle Pacific University and has spent time teaching overseas. Bryan is a great team player who adds a high level of customer service to our finance department.
Direct:  360.503.1061
Cell:  360.202.2160
Jerry Loesch, Parts and Logistics Manager
Ed Sellers, Parts Manager
Gordon Russ, Tupelo Facility Lead
Rachel Wedin, Sales and Marketing Asst.
Mike Stallings, Master Technician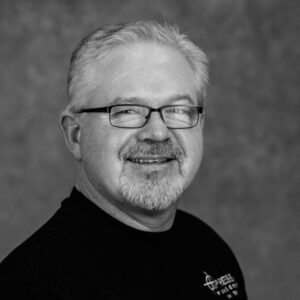 Max Talamantes, Lead Technician
Armando Garcia, Senior Electrical Tech
Gilberto Jolomna, Technician
Vladimir Kaparchuk, Technician
Oscar Figueroa, Technician
Stuart Hickman, Production Manager